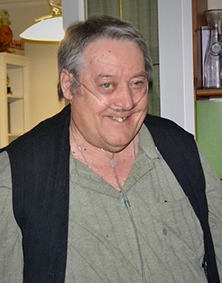 Jack Wallace Walper
It is with heavy hearts that we announce the passing of Jack Walper on Saturday July 11, 2020.
Jack leaves behind his wonderful and loving wife Myra, three children, Shirley-Ann (Todd), Lavern (Dennis 2018), Frank (Tabitha), 16 Grandchildren, Casey (Matt), Ammanda (Matty), Natasha (Jeff), Katrina, Ayla (Jono), Jade, Jena, Doogie (Kelsey), Tru, Bree, Zack, Hailey, Bryanna, Autumn, Logan, Peighton, and 16 Great Grandchildren!!!! Olivia, Ayden, Gabe, Nate, Sam, Marcus, Otis, Mya, Miranda, Ben, Tommy, Jake, Lukas, Saphera, Aaryan, and Scarlet
Jack is survived by his loving sister, Karen Ness, many nieces, nephews, cousins and friends. He is predeceased by his awesome Mom Francis Lyons, stepfather Jim Lyons, Father Gordon Walper, and his two brothers Francis and Gary.
Jack was loved very much and he loved his family dearly, it is what brought him his most joy, besides a good supper! He was kind, loving, and full of spunk. He will be deeply missed by all of his family, loved ones, and friends. His warped sense of humor made him unique and has brought smiles...well not always, to many of us over the years. We love you Jack aka Dad, and Gramps, may you rest in peace! xoxo