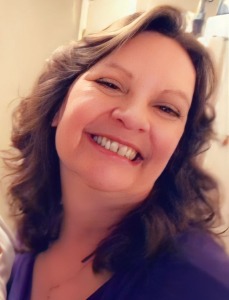 Jacqueline Lorraine Manson
November 28, 1963
-
March 4, 2023
It is with profound sorrow we announce the passing of our beloved sister Jacqueline Lorraine Manson, 59, of Edmonton, AB , March 4, 2023.
Jacquie will be forever loved and missed by her husband Dwayne; Sisters Aileen (Wayne) Dembicki, Pamela (Rick) Yeremy; Colette (Gord) Oliver of Edmonton, AB; Carmen (Doug) Romaniuk of Barrhead, AB; Brother Will Manson; nephews Chris (Amanda) Romaniuk, Nick, Aaron, Coltyn (Katrina), nieces Adrienne (Daniel) and Coyote as well as her great nephews Austin Romaniuk; Roland Herzog and her great niece Mya Romaniuk. Jacquie was predeceased by her parents Wilf Manson and Marion Knockwood.
Jacquie was born in Calgary, AB and moved to Namao, AB and then to Edmonton in the early 1970's. Jacquie graduated from NAIT where she achieved her diploma in Marketing. Jacquie spent many years working at Telus in Line Assignment until a debilitating back injury forced her into early retirement.
Jacquie was bigger than life. She was bold, bossy, wild, hilarious and just loved to have fun. When Jacquie wanted something done, it just got done, no question. Jacquie made things happen and for those of us on the receiving end, we thank God for her. Jacquie was a wonderful, caring and giving person. Anyone who knew her knew how passionate she was for always giving a helping hand. You could always count on her, she never let you down. She was selfless even in death. Her final gift was organ donation.
Jacquie loved spending time with her family and friends, chatting on the phone, a night out at the races with her brother and Dwayne, she loved a good meal and great friends.
Her family feels so blessed to have been her family but we couldn't be more heartbroken to lose such a treasure in our lives. We know Jacquie is probably bossing around the big guns upstairs and making sure things get done.
We love you Jacquie, and we know you are happy and free. Until we meet again sweet girl, may you rest in peace.