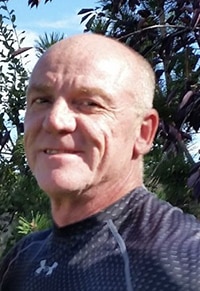 James Aaron Peckham
He lived hard
Played hard
Died hard
But living is not enough
One must have sunshine
Freedom and love
In the end he had it all.
James Aaron Peckham was born on April 19, 1966 and passed away in his sleep on July 9, 2019.
James was predeceased by his Mother Eunice Brand, father Barry Thomas John Peckham and his brother John Boyd Peckham
James is survived by: his loving spouse Tina Moore, brothers Brad Ballantyne, and Robert Pearson; sisters: Cheryl Bannister, Carla Baart, Pamela Peckham; daughter Aarianna Benoit; granddaughter Aaliyah, grandson Javonte as well as numerous other extended family and friends.
I always told Jim
Forget the past
You can't change it
Don't worry about tomorrow
It's not here
Live for this moment
Right now I mean right now
Make every moment count
One day at a time
Never a day went without us saying I love you
To each other
I Love you Jim
May you now rest in peace
I will miss you always
Love Tina.
Tina and the family would like to thank Trinity Funeral Home for taking care of James cremation and ask that donations in James name be made to the Heart
and Stroke Foundation.