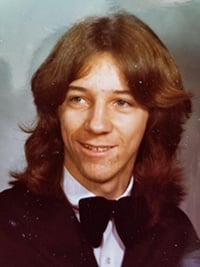 James Allan Backewich
It is with great sadness that we have to say goodbye to our beloved Father, Grandfather, Brother and Friend James Allan Backewich on April 24, 2018 at the age of 58.
James was predeceased by his parents Maurice Backewich and Frances Backewich and brother Robert Backewich.
He is survived his by two sons Jesse Backewich and James Backewich Jr., his two sisters Janice Backewich and Carol Bishop. Grandchildren James Backewich III and Caiden Backewich and numerous extended family.
Celebration of Life
Saturday May 5th, 2018 at 10:00 a.m. to 2:00 p.m.
Trinity Funeral Home
10530 116 St NW, Edmonton, AB