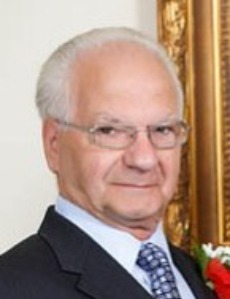 Joe Spadafora
October 11, 1936
-
October 5, 2022
On October 5, 2022, Joe peacefully passed away at the age of 85.
Left to cherish his memory are his loving wife of 58 years, Rosetta; his five children, Domenico (Katherine) Spadafora, Maria (Troy) Schmidt, Antonio (Carla) Spadafora, Giovanna Schroter and Rita (Peter) Blasetti; his nine grandchildren, Marc, Dominik, Alexa, Erika, Ernesto, Mary Rose, Juliana, Guido and Rita; his sister, Franca Bombini, brothers-in-law, Joe Giardino, Tony (Ellida) Giardino and Pietro (Sina) Giardino (in Italy) and numerous nieces and nephews and cousins.
He was predeceased by his parents Domenico and Clemetina; his brother, Antonio, his sister Maria (Antonio) DeLuca, brother-in-law Giovanni Bombini and in-laws Umberto and Ida Giardino.
A prayer service will be held on Tuesday October 18th at 8pm at Santa Maria Goretti Church 9110-110 Avenue.
Mass of a Christian Burial on Wednesday October 19th at 10am at Santa Maria Goretti Church. Entombment in Holy Cross Mausoleum.
In lieu of floral tributes, please make donations to Pilgrims Hospice Society. https://pilgrimshospice.com/