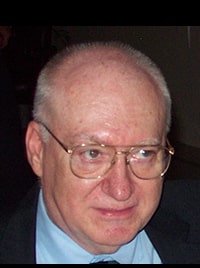 John Thomas Davey
On January 24, 2018 John Thomas Davey passed away peacefully at the age of 73 after a long battle with Parkinson's disease.
John entered this world on December 15, 1944.  When asked where he was born, John would always say "Roseau, Dominica, West Indies, very close to my Mom".  He was raised on the mission field in the West Indies with his older adopted sister Cornelia, and younger sister Sue (Roy).  They were both home schooled by their mother until John was in Grade 9, when arrangements were made for him to go to Three Hills Alberta to stay with a family who had opened up their home to missionary children. He spent his High School years in Three Hills, and then moved to Edmonton where he worked to put himself through University. He graduated in 1967 as a Chartered Accountant and became a partner with a top accounting firm in Edmonton.  He left the firm to work at the Town of Beaumont, and then the County of Parkland where he retired in January 2006.
John met Sharon at a church youth group in 1965; were engaged in 1967, and married on May 4, 1968.  In October 1970 they were blessed with the birth of a son Ken (Valerie), and in April 1973, a daughter Kerri (Dave). The blessings continued when they became the proud grandparents to 6 grandchildren. Sean (Makenna), Dylan (Shanelle and Bentley), Jordan, Kristyn, Bryce and Tianna.
He was diagnosed with Essential Tremor in June 2004. This diagnosis changed to Parkinson's in June 2005.  Sharon lovingly cared for him at home for many years. He was moved on his 72 birthday, in 2016, to the Youville Nursing home in St. Albert where he continued to receive excellent long-term care from the wonderful nursing staff there.
With Sharon by his side, as well as his grandson Dylan and Shanelle, he closed his eyes and peacefully slipped away to be with his Lord on January 24, 2018.
Celebration of Life
February 1, 2018 at 11:00 am
West Edmonton Christian Assembly
6315-199 Street, Edmonton AB
In lieu of flowers, the family has requested donations be made to the Parkinson Association of Alberta.