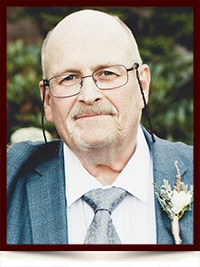 John William Carew Willock
With sadness, the family of John William Carew Willock of Edmonton, AB announces his passing at the age of 70 on Tuesday, August 15, 2017 at the Misericordia Hospital. Born in Peterborough, Ontario to John and Grace Willock, he leaves behind his children Melissa (Dan) Haight, Andrea (Gord) Leder, Stephanie (Randy) Perry, Elizabeth Willock, and Jonathan (Jessica) Willock, their mother Marianne Willock Bulmer, his 11 grandchildren, and his brothers Art (Rosella) and Danny (Cathy) Willock. 
John lived a life of fascination, pursuing his dreams and interests.  He loved to shoot the breeze, engaging every person he met.  He was loyal and persistent.  John was a man of priniciple.  He loved God and shared his faith at every opportunity.
A celebration of John's life will be held on Saturday, August 19, 2017 at 1 pm at West Edmonton Christian Assembly, 6315 – 199 St. Memorial donations may be made to www.gideons.ca/donate
The family wishes to thank Alberta Health Services, and in particular Dr. G. Haines, for their care over the years.
"This hill, though high, I covet to ascend;
The difficulty will not me offend.
For I preceive the way to life lies here.
Come, pluck up, heart; let's neither faint nor fear.
Better, though difficult, the right way to go,
Than wrong, though easy, where the end is woe."
- John Bunyan, The Pilgrem's Progress