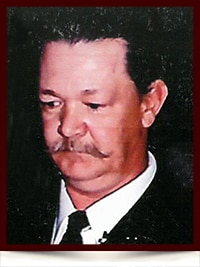 Joseph (Jim) Gordon James Willatt
March 7, 1950 -December 27, 2017
Joe passed peacefully after a long illness of 67.  He was born in Brantford, Ontario and relocated to Alberta in 1981.  Pre-deceased by his parents George and Lyla Willatt, a sister Jo-Ann Gay and his younger brother Norman.
Joe is survived by his wife of 47 years Mary,      his children:  Buffie, Joe and Kristy and 5 grandchildren: Stephanie Young (and fiancé Brandon Dolinski) of Montreal, Cole Ainslie, Levi Young, Alisa Ainslie and Michael Ainslie.  Also survived by 3 sisters Joy (Donald) Lefler, Kathy (Gerald) Allard, and Wendy (Robert) Chambers, as well as numerous nieces and nephews in Ontario.
 Following Cremation Joe will be going "home"  to Ontario to rest in peace with his mother and father.