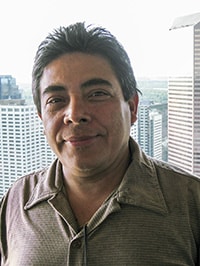 Juan Pablo Bonilla Molina
January 22, 1955 – December 12, 2018
The Bonilla family announces the passing of our beloved father Juan Pablo Bonilla Molina.
Born to Miguel Angel Bonilla and Maria Molina from the country of Guatemala. He undertook the courageous task of following the will of God and bringing a family of 5 to Canada, providing them with a
better life.
Always remembered in our hearts, he is survived by his daughters; Ketsia, Isabel and Anya, sons; Hassan, Eliel and Michael, grandchildren; Melina, Kyla, Daniella and Jacob as well as loved ones Ligia A, Dawn D
and Irma M, who took care of Juan during his last days.
Celebration of Life
Friday January 11, 2019 10:00AM
Trinity Funeral Home
10530 116 Street, Edmonton AB