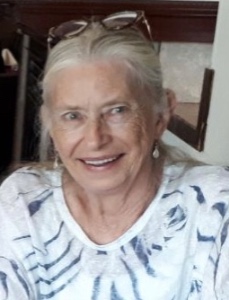 Judith Ann Golub
June 14, 1949
-
October 28, 2022
It is with profound sadness the family announces that after an almost 6 year long battle with cancer, Judith Golub passed away peacefully at home the morning of October 28, 2022 with her husband Dennis, & daughter Emma at her side. She was 73 years old.
Judith was born June 14, 1949 in Edmonton, AB. She is predeceased by parents Rosemarie & Paul Golub.
She is dearly missed by her husband Dennis Lawson, daughter Emma Lawson (Tony), brother Stephen Golub, sister Pauline Swensrude; nephews Tim Golub & Martin Swensrude. Along with close family she will be missed by extended family & many friends far & wide.
Judith loved to travel. As a young adult she lived in England & Spain, touring Europe & immersing herself in the local culture. After Emma was born, Judith spent every summer on camping trips across western Canada with family & friends. Later in life she enjoyed several trips to Holland & France with life long friends. Each of these vacations brought joy & happiness to her enthusiastic well being. There may have been a few pictures of flowers & plants captured on each trip.
Judith was a free spirit & was passionate about many facets of her life. She stood against injustice in any form, actively participating in many causes & supporting others with compassion & commitment. She embraced a life long love of nature, including the natural beauty of plants, animals, birds, and wilderness. There was never a vacation, nature walk, or day in the garden that she did not make a discovery that enriched us all. She was employed as a draftsperson for Alberta Parks & later in life worked for & with greenhouses spreading her passion for native plants. She was a founding member of the Edmonton Native Plant Society, working to educate & promote growing of native plants & their importance for environmental conservation & protection.
Judith's well lived life leaves a lasting impression on those that knew her. Family & friends will cherish their memories of Judith. She will be dearly missed & loved forever.
The family will have a celebration for Judith in 2023.
We would like the thank the Cross Cancer Institute & her whole care team for the support over the years. In lieu of flowers, please consider donating to the Alberta Cancer Foundation. www.albertacancer.ca/donate/