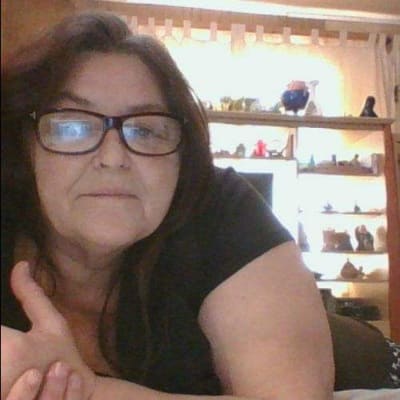 June Anne Herbert
June Anne Herbert of Holden Alberta passed away just days before her 61st birthday.
On May 19th at 8:30am her light was extinguished suddenly in a single vehicle rollover accident just east of Holden on township road 494 near range road 162 where she died at the scene due to her injuries.
She was born to the late Helen Martin and the late Al Martin on May 30th 1959 in Edmonton Alberta.
She is survived by her son Richard Herbert and daughter Jennifer Herbert as well as, her four grandchildren TJ, Cyrus, Shyanne and Sarah.
June's brothers and sisters the late Rick Martin, the late Mary Dobransky, Shirley Busko, and Colleen Martin. Not to mention the countless friends and family left behind.
June was a kind, beautiful and gentle soul whose light shone brightly for so many as a guiding light. She had an amazing gift of being able to see the good in all no matter the circumstance. She had such strength, conviction, and integrity.
She always tried each and every single day to make each day be better than the last, not only for herself but for all who called upon her.
She was the type of person who was always there to lend and ear or hand to help any that needed it.
She has left such an undeniable and meaningful impact upon all who knew her.
The world will be a little less without her kind heart and beautiful soul.