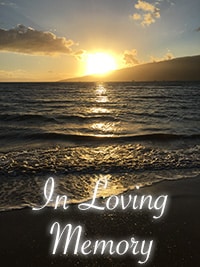 Katie Borbandy
On Sunday August 12, 2018, Katie passed away peacefully in hospital at the age of 93.
Mourning her loss are her two sisters Marie and Rose, five children Gord (Ev), Leonard (Madeliene), Ron (Lorraine), Jim (Jackie), and Kathy, her 31 grandchildren, 3 great-grandchildren, great-great-grandchildren, and numerous nieces, nephews, friends, and relatives.
She is predeceased by her parents, her daughter Elsie, and five siblings.
Donations may be made to the Alberta Lung Association.
A Celebration of Life will be held on Saturday, August 18, 2018 at 10 a.m. at Trinity Funeral Home 10530 116 Street, Edmonton, AB.