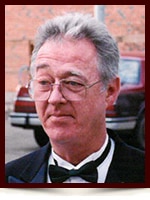 Keith Wallace Carruthers, CD2
August 11, 1941 – February 10, 2016
On February 10, 2016, Keith Carruthers, age 74, of Edmonton passed away at home.
Keith was born in Langham Saskatchewan & moved to Edmonton in 1950. He entered military service in 1959, serving his country for 26 years. Keith served with 2RCHA Signals Troop, Petawawa, Ontario, 408 Tac Squadron, Edmonton, Alberta, 1st Canadian Signals regiment, Kingston, Ontario, 742 Communications Squadron, Edmonton, Alberta, retiring in 1985. Keith continued his working career with Wesclean until the time of his passing.
Keith was a loving husband, father & grandfather. He is survived by his loving wife of 50 years, Anita(Vezeau); son Ken(Danica); grandchildren Shelby, Kyler & Kalea: daughter Karen(Marek); grandchildren Aron, Rachelle, Danielle & Alyssa; brother Ken Carruthers, sister Marian(Carruthers/Olson) Laberge, brother Raymond(Shirley) Wilson; sister Maureen(Larry) Sicotte and numerous nieces & nephews. He was predeceased by his father Samuel Carruthers, mother Vera Wilson, brother Russell Carruthers, sister Dorothy Carruthers.
A Celebration of Life will be held at the Royal Canadian Legion Kingsway 14339 50 Street, Edmonton, Alberta, Friday February 19, 2016 at 1:00 pm (casual dress, come as you are, as per Keith).
In lieu of flowers, donations can be made in Keith's name to the Kingsway legion Branch 175 http://www.kingswaylegion.com/donations/
or to the Canadian Cancer Society  www.cancer.ca