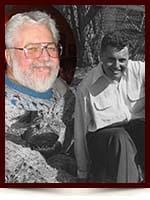 Kenneth Julius Zeeh
Kenneth Julius Zeeh, our loving and devoted husband and father passed away on May 8, 2016 at 82 years old, in St. Albert, Alberta, surrounded by his family. A man of faith and family, stronger than most, loved beyond measure with the signature twinkle in his eyes, his laughter and caring ways, will be deeply missed. Ken leaves behind his one true love and bride of 43 years, Sylvia Zeeh (nee Purcell), his precious daughters and son-in-laws Sonja (nee Purcell) & Murray Mongowins, Arlene Zeeh, Donna (nee Zeeh) & Rick Chorley; his treasured grandchildren Dan (Jordan), Sherri and Chris (Jennifer) Mongowins, Annelise and Brandon Chorley; his precious great grandchildren Evan (daughter Blayke), Hollyanna (son Jayquel), Alexa and Dominic King, Mikel, Amanda, Erica, Kaitlin (Hamm) and Devlin Mongowins, Everly Hamel and sister Marianne Skinner. He is predeceased by his Father and Mother, Max & Clara Zeeh and brother Don Zeeh. He also leaves behind and will be greatly missed by many nieces, nephews, cousins and friends.
To allow family and friends the opportunity to attend Ken's Celebration of Life Service, the family have arranged to have two separate dates and locations and these options are as follows:
Saturday, May 21, 2016 at 1:00 pm at Dovercourt Baptist Church, 12321 – 135 Street, Edmonton, Alberta. Reception to follow.
Saturday, June 4, 2016 at 1:00 pm at Elim Church, 419 Slimmon Road, Saskatoon, Saskatchewan. Please use Entrance A (left of front door). Reception to follow.
In lieu of flowers, the family would like to have donations made towards the Heart and Stroke Foundation at www.heartandstroke.ab.ca
A Reflection of a Life Well Lived
Born in Kitchener, Ontario to Max & Clara Zeeh on April 11, 1934, Ken was always adventurous and not afraid to try new things. He loved horses and enjoyed spending time with and riding both Baldy and Teiko Babe, his two thoroughbreds, for many years. He became a Millwright specializing as a machinist and industrial mechanic and working at the potash mines in Saskatchewan. This career led him to work as an instructor of these trades at Kelsey (SIAST) in Saskatoon, Saskatchewan, which is where he retired after more than 25 years of service. Two of these years were spent helping set up a Technical Institute of Applied Arts and Sciences and teaching the instructors in Kumasi, Ghana, West Africa from 1976 to 1978. Ken, Sylvia, Arlene and Donna were part of that wonderful adventure that we reminisce about to this day.
Their home in Saskatoon was a gathering place with many celebrations including the annual Boxing Day Breakfast, birthdays, weddings, showers and just about any other reason to get together. It was referred to as the "Château Le Zeeh" as many family and friends would travel through and stay there.
Retirement didn't slow Ken down as he was an avid photographer, wood carver, metal work artisan & blacksmith and part of the awarded 'Thickwood Hills Studio Trail Tour' as #7 Cottonwood Studio, plus still was pursued to work up north every once in a while. He had some time on his hands in the midst of this so he built a beautiful cabin on the lake front at Echo Bay, Saskatchewan. He also added a huge garage with a beautiful upper loft. The joke around the lake was if somebody wanted a tool and Ken didn't have it, you didn't need it! He was a jack of all trades and master of most.
Eventually Ken & Sylvia retired full-time at the lake, dubbed "Cookie Lake" as there was always a full jar at the entrance, and enjoyed many years there and was very active in the community. In 2004 they made the move to St. Albert where two of the girls live and built another home. No matter what challenges Ken was faced with, he remained positive and kept faith and family first place and we all helped him keep the celebrations going, celebrating God and each other.
His life enriched ours and he will live on in our hearts and memories forever.