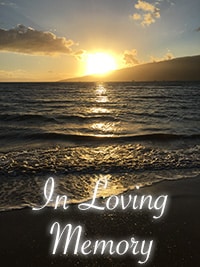 Kerry Ann Butler
Kerry Ann Butler passed away on October 25, 2018, at the age of 66.
She is survived by her two sons, Gregory and Christian; her sister, Wendy (Jack) Groff; her brother-in-law, Rhett Butler; and her nieces, Adrianna Butler and Daisy Groff.
She was predeceased by her husband, Terry Butler, and her parents, Margaret and Norval Neale.
Kerry was known to her family as a kind, caring mother and role model with an easy sense of humour.