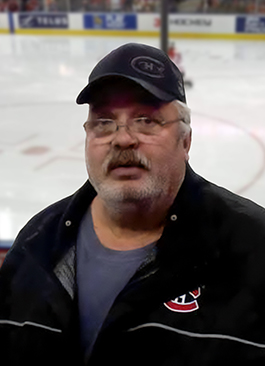 Laurie Comeau
November 18, 1953
-
March 1, 2022
Laurie was bom November 18,1953, in Moncton, New Brunswick, to Laurie Frank Comeau & Josephine Comeau. Laurie and his family moved to Quebec when he was a year old and lived there until he joined the Canadian Armed Forces in 1973.
He served in the armoured corps until he retired while serving with the Lord Strathcona's Horse unit in Edmonton in 2000. He met Denyse Doucette, in 1977 in Petawawa, Ontario. They later married and had a son, Laurie "Andre" Comeau who was born in Pembroke, Ontario on August 10th, 1987. In the military, Laurie served on two peacekeeping missions in Cyprus. During his time in the military, he was actively involved in broomball and took his team to the championships more than once. Laurie was an avid, lifelong fan of the Montreal Canadiens.
After retirement he worked as a warehouse manager, operated a tow truck for Morinville Towing and worked for Morinville Taxi before retiring in 2018.
Laurie was diagnosed with cancer in October of 2019 and he battled valiantly until he passed away on March 1st, 2022, at Foyer Lacombe in St Albert, Alberta.
He is survived by his son Laurie "Andre" Comeau, Denyse Doucette, his brother Tom Comeau (Muriel), his sister Nancy (John Jones), his niece Megan Comeau, his nephew Chris Comeau and many other extended family.
Celebration of Life
Saturday March 12, 2022 1:00PM
Morinville Legion
In lieu of flowers, donations can be made to the St. Albert Sturgeon Hospice Association at the following website.
https://www.sasha-cares.com