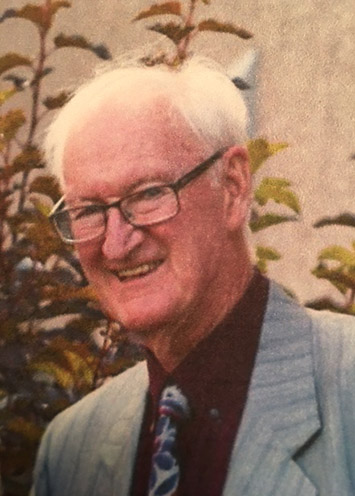 Leonard Gordon Simpson
September 30, 1938
-
January 7, 2023
Len was born in the municipal district of Pincher Creek.  He was raised together with his three sisters, Norma, Helen and Gwen and his brother Ron on the family farm.   As a boy he enjoyed working with the cattle and participating in all other farm chores.
His postsecondary education began in the newly formed Lethbridge Community College, where he enrolled in the Bachelor of Science program.  After one year he transferred to the University of Edmonton where he completed his degree.  He then continued on and obtained his Bachelor of Education degree.
His first teaching position was in Grand Prairie High School where he taught Mathematics and Science.  After teaching there for two years, he moved to Lethbridge and started teaching at LCI.  He taught Chemistry, Physics, Biology and Mathematics there until his retirement in 1995.  He loved teaching and his career lasted 35 years.
Len married Donna in 1979.  They moved into the house Len had built in Coalhurst and raised their son Ryan.  Both Len and Donna enjoyed and practiced in Art.  After his retirement Len devoted his time to Photography and Gardening.  They moved back to Pincher Creek and built a home with an Art Gallery attached on land bordering the Waterton Dam. (The Dam Gallery) They ran the gallery for 10 years.
When Ryan had a son, Rhys, in 2007, Grandma and Grandpa decided to move closer to the family in Edmonton.  They built another home in West Edmonton where Len continued to excel in Photography and Gardening and Donna continued on with her fibre arts.
Len was diagnosed with cancer in July 2022 and his life's journey ended January 7, 2023.  He will be remembered by his loving family, wife – Donna of 44 years, Son – Ryan and his partner Connie, her son Nathan - his beloved grandson, Rhys, his sister Gwen, and many nieces and nephews.
Len's last days were spent at the Pilgrim's Hospice.  The family cannot say enough wonderful things about the care he received here.  In lieu of flowers, we ask that donations be made to the Pilgram's Hospice Society.   https://pilgrimshospice.com/get involved/make a donation.
A celebration of life will be held on Saturday, January 28 , at 2:00 pm.  At Callingwood Presbyterian Church  6015 184 St. NW, Edmonton, AB. T6M 1T8.