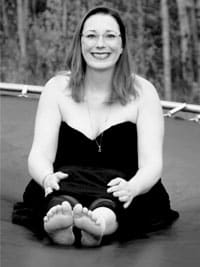 Lissa Rae Baryluk-Field
September 1981 – May 2019
Our lives are forever changed with the passing of Lissa Rae Baryluk - Field on May 21, 2019 at the age of 37.
Lissa was adored by so many for her bright smile, infectious laugh and easy going acceptance of everyone she met.
Left behind to love and honour her memory are her husband Clayton Field; daughters Rowyn and Madison and newborn son TJ; Grandparents Dorothy (Neal) Smith, Roy (Pascale) Smith: parents Kip and Lori Baryluk: brother Jess (Ashley) Baryluk; in-laws Doreen, Ted, Gail, Justin, Katelyn (Clayton) Field; numerous aunts, uncles, cousins, nieces, a nephew and many wonderful friends. Special mention to Jyll, Kim, Natalie and Nicole for the special bonds you shared.
Our Little Rae of Sunshine will be celebrated by family and friends at the Ardrosssan Recreation Center on Friday, June 14, 2019 at 4pm with ceremony, food, music, laughter, stories and many hugs till the wee hours.
In lieu of flowers please donate to the Canadian Heart and Stroke Foundation or the All Things Lissa Gofundme page.