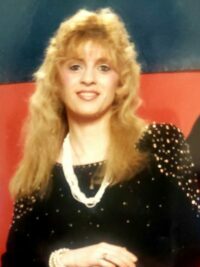 Lorraine Manning
October 31, 1955
-
June 6, 2021
On June the 6th we lost one of the kindest and caring person I know. Lorraine Manning was our mother, a daughter, a sister, and my best friend.
Lorraine was one of the best musicians that played the Edmonton circuit and all over Alberta. She played and opened up for many talented musicians. She was on the TV show Sun Country she was also apart of a few artists albums. Lorraine was one of the best rhythm guitars players out there and had such a unique and powerful voice; she brought so much positive energy to the stage that the people just loved.
Lorraine had two daughters Lena and Tamara Manning. She also had one Niece Tanya Houde, Grandchildren Preston, Cameron, Allen  Cody, Keithen, Anna, Great-grandchildren Logan, Jaxson, Kayden, her one and only brother Gary Scobie, her beautiful mother Alice Scobie, and her cousins from Edmonton and Whitehorse.
Lorraine will always be in our hearts now and forever missed.