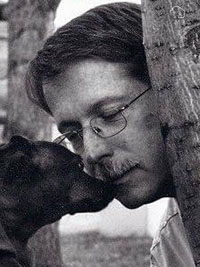 Louis Franklin (Frank) Cass II
Louis Franklin (Frank) Cass II passed away peacefully at home in Edmonton, Alberta, Canada, on June 19, 2020 at the age of 70. He was born on June 25, 1949 in Austin, Minnesota and his family moved to several different parts of the United States and to Fort Smith in the Northwest Territories, before settling in Edmonton.
Frank was predeceased by his parents, Joyce Cleone Anderson and Louis Franklin Cass I. He is survived by his wife Janice and three children, David, Shawna (Gregory) and Sheri (Satpal). He also has four grandchildren, Blake, Thorton, Mason and Sebastian, as well as three step-grandchildren, Alisha, Carla (deceased) and Isaiah. He is also survived by siblings Carol (Bill), Kris (Linda) and Steve (Diane) and predeceased by brothers Greg and Doug.
Frank spent his career in the public service as a building safety code officer and played a key role in writing the Alberta Building Code, for which he was awarded an Alberta Centennial Certificate and Medal from former Premier Stelmach. He was proud to be part of that Code's development and equally proud of his work to ensure political staff understood the consequences of following the path of least resistance, instead of adherence to the Code and its necessary protections for Albertans.
He was most proud, however, of his family. His first word was "Mom" and among his last were expressions of love to his wife and mother of his children. He was never happier than when he had all of his children and grandchildren together, and he was a natural storyteller and loving grandpa.
Frank asked that there be no service. He would like instead to be remembered as a hard worker who did not bend his basic life values to suit his employers or other people – and for his love for his family, especially his wife, children and grandchildren.
In lieu of flowers, we ask you to make a donation to the MS Society of Canada, the charity of your choice or to do something special with your family in his memory.