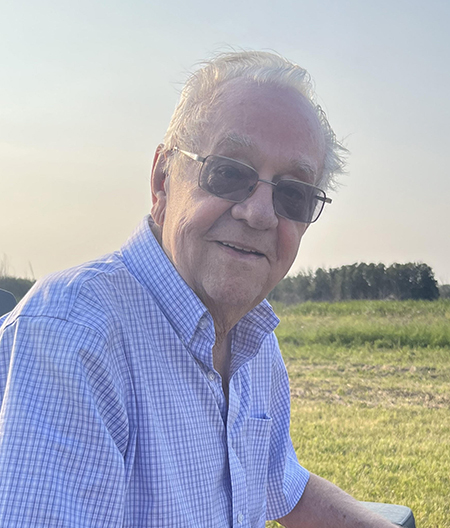 Lyle Arnold Pederson
April 5, 1941
-
October 25, 2023
On October 25th, Lyle Arnold Pederson, age 82, heard his final musical notes in Edmonton, Alberta.
He passed away peacefully in the arms of his daughters to the sound of his old Takamine guitar, played by his son-in-law Derek.
Lyle was born April 5, 1941, in Camrose, Alberta.
In life, he celebrated his children, Carey, Cheryl, Les, Lee, Dawn, Erin, Jenelle and Kaley, their mothers, Beverly and Deborah, his brothers Lloyd and David, and was blessed by 10 grandchildren and 6 great-grandchildren.
Lyle braved the next chapter on his own terms after a year-long battle with cancer and most recently, covid.
He lived a gracious and beautiful life as the kind and funny person everyone knew him to be until the very end.
Family invites friends Nov 14th from 10:30-2:00pm to High Park Community League for his eulogy at 11:00am.