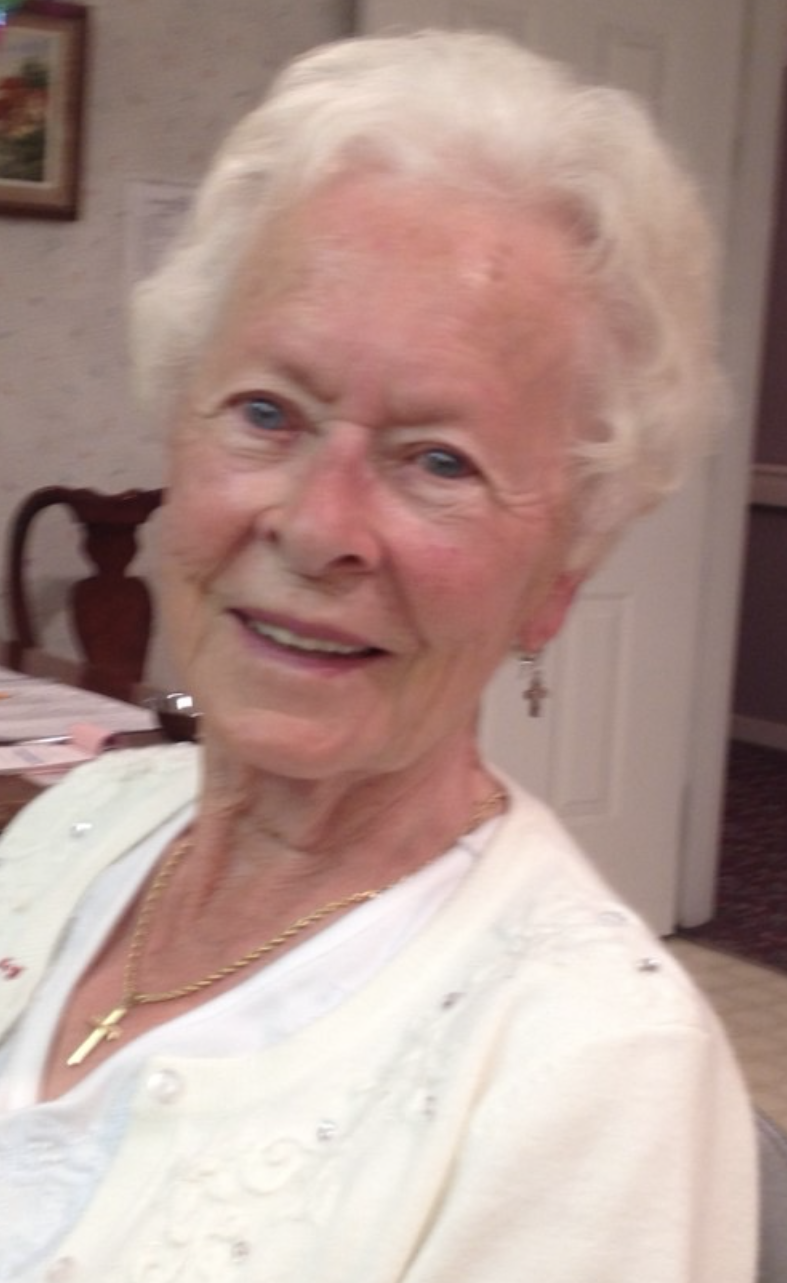 Mabel Edith Goertz
Passed Away
March 2, 2022
April 5, 1926 – March 2, 2022
It is with great sadness that her family announces that Mabel peacefully entered into rest, on Wednesday March 2, 2022, after a long and courageous battle with Alzheimer's.
Mabel was born in Spruce Grove, Alberta, the youngest daughter of Pete and Rosa Schultz, and lived in the Spruce Grove area most of her life.
She was a busy mother with five children: Jim, Judy, Joyce, Jerry and David; as well as two step-children: Gary and Connie. She was a loving grandmother and Aunt who was happiest when the laughter of children filled their home at Hubble's Lake when they came to enjoy a day at the beach.
She was a loyal friend who developed friendships that spanned decades, such as her wonderful neighbors from their home in Meadowlark, Judy and Archie. Mabel was even featured in a local newspaper, celebrating her 90th birthday with her dearest friend, Joyce , who had been her best friend since early childhood.
As her husband, Albert, often travelled for work, Mabel became very efficient at managing a household and tackling a variety of projects independently. She was very organized and despite her busyness always had time to stop for a coffee with anyone who stopped in for a visit…not only coffee but always a delicious home-baked delicacy!
Mabel loved to cook and bake and often took classes in specialty cooking. Holidays were celebrated with lots of family gathered at her table enjoying an incredible meal. Many of her grandchildren's fondest memories are of time spent with Grandma in her kitchen. Comments are often made that "nobody could make cinnamon buns as good as Grandma's". Other memories from her grandchildren include indulging her love of music by practicing piano or going downstairs to play on the well-loved shuffleboard. Grandma's house was always a "home away from home" for the whole family.
Mabel was never one to sit idle. She always maintained an immaculate home, a big garden, lovely flowers and trees adorning her yard and had a basket of knitting beside her chair. In later years when she moved to a retirement home, she knit toques for all the staff and anyone she felt needed a little something special.
A love of music defined Mabel! She enjoyed all genres of music and collected records from a large variety of artists. She loved to tell of her days when working at "The Record Bar" at Woodward's Department Store, how when customers would come in looking for a specific recording of a song but didn't know the title; that she could figure it out if they could only sing a small phrase or hum the melody. Attending concerts or live musical theatre were an absolute highlight in her life. In 2013 she took her dream vacation to "Music City", Nashville, TN where she had the time of her life.