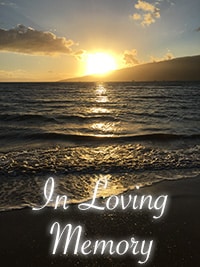 Margaret May Otto (nee: Mitchell)
On July 1, 2020 Margaret Otto of Edmonton, AB passed away at the age of 81 years.
Margaret leaves to mourn her five children: Shirley WIngo, Christopher Loney, Joe Zwierink, Margaret Loney, and Norman Rietveld as well as numerous grandchildren.
She was predeceased by her daughter Diana Ruttan and her parents Emily and Daniel Mitchell.
A private memorial service will be held at Sacred Heart Church, interment of Margaret's urn will follow at St. Michael's Cemetery.