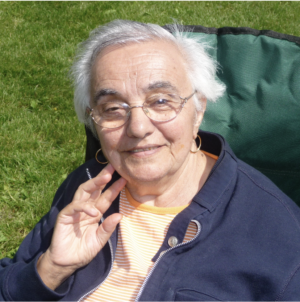 Maria Antonietta Ragusa
June 2, 1932
-
May 22, 2023
On May 22, 2023, Maria Ragusa passed away at the age of 90.
Maria is survived by her four loving children Rosa (David), Francesca (Joe), Rita (Jean) and Tony (Cristina), six grandchildren Tina, Lisa, Curtis, Adrienne, Alysha (David) and Nathan, seven great- grandchildren Bella, Hannah, Chason, Avery, Charlie, Presley and Brooke, two brothers Tony (Susan) and Dominic (Angelina) as well as numerous nieces, nephews and dear friends.
She is predeceased by her husband Giovanni in 2014, great-grandson Jesse in 2021, siblings Ralph, Frank, Rita and Immacolata.
Maria loved her family dearly and she will always remain in our hearts.
A special thank you to the staff at Capital Care Dickinsfield for the time spent and care given to Maria and her family.
A Celebration of Maria's Life will be held on Saturday, June 3, 2023 at 2:00 pm at Trinity Funeral Home.
In lieu of flowers, donations can be made to an Alzheimer's charity of one's choice.