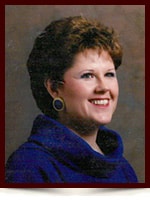 Michele May Watson
May 26, 1953 - April 6, 2013
Michele May Watson (Negrey) passed away into the Lord's arms on April 6, 2013.
Michele will be sadly missed and lovingly remembered by her parents, Michael and Ruth Negrey; sister Angela Negrey (Mike), nephew Dallas Crick (Holly), sister Kristine Lacroix (Dave), nieces Shea and Autumn, husband Kenneth, step-daughters Buffy and family and Tammy. She will also be remembered by many family members and friends.
Michele was born in Winnipeg, MB and graduated from Highschool in Lutland, BC and Luther College in Regina, SK. Michele was one of the first female bus drivers in Edmonton ETS. She also drove transit bus in Kelowna, BC. Her last job was a shuttle driver for Denny Andrews.
Her dog Jeffery and cat Precious were very special to her.
Michele was a strong and loving woman that will be greatly missed by all. We are happy she is in God's hands now. Above all else was her love and strong belief in God.
Rest well Michele in the arms of Jesus surrounded by Angels. There is no cancer in heaven. God wanted you now. He set you free.
Memorial Service
Tuesday April 9, 2013 at 2:00PM
North Pointe Community Church
14025-167 Avenue Edmonton, AB