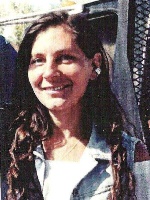 Michelle Marcino (Desjardine)
Michelle Marcino (Desjardine) was born March 25, 1962 to Stan and Rose (Hakes) Marcino in Whitehorse, Yukon and died on the evening of June 29th at the age of 56 in a domestic dispute incident in Buck Creek, Alberta.
Michelle was survived by her Mother & Father (Rose & Awlly Desjardine); her sisters Pamela Moser, Janet Lockwood (Ron), & Bonnie Foster; her children Christopher Clarke (Megan Norris), Eugene Urchyshyn Jr (Angela), & Krystal-Rose DeHaan (Glen); her step children Sheila Pacholka (Raymond) & Shelly Dorigo (Jim). She was Baba to many grandchildren and great grandchildren.
A memorial service & celebration of life will be held on Thursday July 26th from 10am - Noon at the Buck Creek Hall  · Drayton Valley, AB
Donations are being collected by the family to go to the estate.