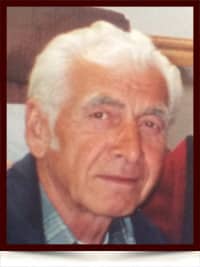 Mike Carl Turkawski
May 12, 1938 - February 9, 2017
It is with deep sadness that we announce the passing of Mike at the age of 78 years. Mike is survived by his wife Evlyn, and children Mike (Cristl) Seidl of Pouce Coupe, BC, Donna Broschak of Sherwood Park, Dean (Trina) Turkawski of Radway and Denise Zielie of Edmonton as well as 9 grandchildren and 1 great grandchild. Mike also leaves to mourn his 9 brothers and sisters, Ted (Dorothy) Turkawski of Athabasca, Vicky (Ross) Bandurk of Calgary, Lynne Kuss of Calgary, Irene Della Porta of Sebring Florida, Nell Haygarth of Aldergrove, BC, Carol Morris of Calgary, Joy (Daryl) Dufresne of Edmonton, Steve (Lynne) Turkawski of Prince George, BC and Kathy (Brian) Turkawski of Edmonton.  He was predeceased by his father Dmytro in 1978 and his mother Anne in 2004. 
Mike was raised on a farm in the New Pine Creek District. At a young age he went to work in the gas and oilfields and then went trucking. Mike married Evlyn in 1968 and with his family, moved a few times in BC and Alberta then bought a farm and settled in the Radway area. Most recently, Mike was living at Silverbirch Lodge in Sherwood Park.  Mike was known for his humor, his love of Pilsner and playing pool.
The family would like to thank the staff at Norwood Hospice for their care and compassion during Mike's final days.  We also want to thank the staff of Silverbirch Lodge and Dr. Cahill for their  care, kindness and compassion. 
Cremation has taken place. At Mike's request a private celebration will be held with family and friends in the summer of 2017 in New Pine Creek.