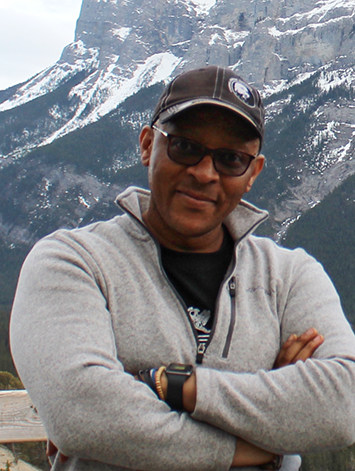 Ndabezinhle "Ndaba" Dube
June 18, 1976
-
September 16, 2022
With heavy hearts, we announce the passing of Ndabezinhle "Ndaba" Dube on September 16th, 2022. Born on the 18th of June, 1976, Ndaba is predeceased by his parents Leonard and Eddie Dube. He is survived by his other half Ruth; his daughters Nicole and Owethu; his brothers Themba, Nkosi and Bheki; his sisters Sithembinkosi, Nokthula, Buhle; his several nieces and nephews.
In his younger days, Ndaba was very athletic, having played a range of sports. He was a footballer, short distance runner and an avid tennis player, going as far as playing at national-level tennis tournaments. He also engaged in arts, entering competitions in traditional dancing and on his days away from school would break-dance with his crew, to the amusement of the neighbourhood. In his adult life, he worked as a bookkeeper, accountant & tax auditor. Outside of being an outstanding father to his two daughters, Ndaba was a brother, nephew, uncle, friend, and a soulmate to his partner while also touching the hearts of all those that he came to meet. With his spare time, he would spend it comfortably watching documentaries and Formula-1 racing. Ndaba's love for vehicles would extend to lengthy cross-Canada road trips & motorcycling in the mountains of Banff with his closest friends. Being in the presence of nature & large bodies of water always brought him great serenity.
His determination and courage knew no bounds, as he spent life overcoming obstacles and using challenges as motivation to move higher in life. As he touched country after country in his life, he was able to start over and build himself anew, surpassing each previous experience as his travel list grew larger.
As someone who met life with laughter and approached everyday with bounding energy, Ndaba inspired everyone he met to keep hope alive in the face of adversity while also seeking the most out of life at every opportunity.
We kindly ask that all offered contributions & donations go towards cancer research held at the University of Alberta Hospital (https://www.ualberta.ca/cancer-institute/giving/how-to-give.html).