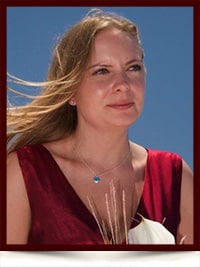 Nicole Wilson (Bagnall)
It is with heavy hearts that we announce the passing away of Nicole Wilson (Bagnall) on Tuesday April 19, 2017. Nicole was born on December 24, 1979 in St. Albert, Alberta.
Nicole was a loving and deeply caring person who lived life on her terms. Ever so shy yet so beautiful in her spirit that she drew people to her. Quick to lend a hand or ear if she was needed and also there for advice. Down to earth and simple is how she was. She had a heart of gold and often placed others ahead of herself.
She was predeceased by her mother Rita Wilson and her father Charles Wilson. She is mourned greatly by her brother Sean, brother Tim and his wife Faye and nieces Megan and Brooklyn, her second mother aunt Rose and many other family and friends. She had very special bond with her aunt Rose and was very close with her father until his passing a few years ago who she dearly and painfully missed.
We are relieved in knowing that she will be running wild up above and will be reunited with those who have passed before. She is free of pain, free of anxiety, and ever so at peace now. As per Nicole's wishes she will be cremated and a celebration of her life and a sharing of memories will take place Monday April 24th at Provincial Pub 160, 4211 106 St NW, Edmonton at 1 pm.
She didn't want a fuss but she instead wanted people to just gather and share memories with each other. Please feel free to bring flowers and we thank you for your love and support during this time of remembrance and grief.