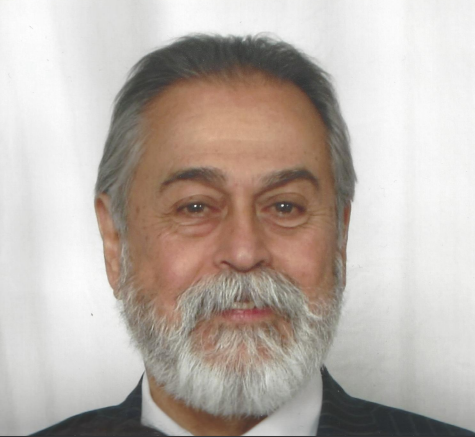 Patricio Cabezas
Patricio "Pat" Cabezas
Patricio "Pat" Cabezas, resident of Edmonton, Alberta, formerly of High Level and Grande Prairie, Alberta, passed away at his home on December 26, 2021. As was his desire as his health declined, Pat was at home, surrounded by the love and devotion of his wife and sons, at the time of his passing.
Pat was born in Santiago, Chile. He left the country at a young age, travelling through much of South America, Central America, and Cuba before making his way to Toronto, Canada. Initially he thought he was coming to Canada for a two-week visit, but quickly enrolled to study English as a second language and later studied chemistry. Pat studied at Seneca College, University of Toronto, and University of Waterloo. After graduating, he began the next chapter of his life by accepting a position with Proctor & Gamble in Grande Prairie, Alberta. Northern Alberta truly became his stomping grounds as he also worked in the High Level and Rainbow Lake area for several years. While employed by Mobil Oil, he also spent time working in the jungles of Peru. Following this, Pat acted as an environmental consultant for the oil industry, worked for the Boreal Caribou Committee, and later for the Dene Tha First Nation's NDeh Corporation before retiring in Edmonton. In addition, while his sons were growing up, Pat volunteered in the community for what was then the Grande Prairie Minor Soccer Association, and was also a board member for the Alberta Arbitration & Mediation Society.
Pat will be fondly remembered by his wife, Elizabeth, his sons Marcello, Sacha, Montano (Emily), Sebastian, Gabriel (Melissa) and granddaughters Sofia and Julia, as well as his step children Jennifer (Chad) Taylor (Gavin, Ember), Don (Nicole) MacNeill, and Lawrence MacNeill. Pat was predeceased by his parents in Chile.
The family will be having a private celebration of Pat's life.
Pat's family expresses heartfelt thanks to the dedicated nurses and staff in AHS Homecare, and the other medical professionals who assisted them in taking care of Pat during his final days.