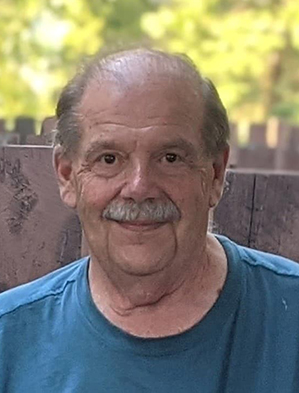 Patrick James Cofell
January 19, 1947
-
April 5, 2022
Patrick James Cofell of Edmonton, Alberta passed away on April 5, 2022 after a brief battle with cancer. He is survived by his wife Jean, his stepdaughter Lisa Hart, his son David (wife Tracy) and three grandchildren: Benjamin, Logan and Katherine Cofell, and his brother Neale Cofell (wife Margaret), as well as numerous nieces and nephews. Pat was predeceased by his father Clarence, his mother Donez, his brothers Douglas and Dan and his sister Donez Booth.
Pat was born January 19, 1947 in Chatham, Ontario. He worked briefly at Libby's before apprenticing as an electrician at Ford's. While at Ford's he got to work with some early computers that used coded punch cards and some of the first robotic arms used on the assembly lines.  In 1974 he decided a change of scene was in order and he moved to Calgary, Alberta, where he worked full-time for Burns Meat Packing Plant. He also did part-time electrical work for a private contractor who built and renovated houses.
Pat met Jean on a blind date in 1974 set up by mutual friends. When meeting a bunch of Jean's family members for the first time, he removed his shoes at the door to proudly display his black woolen socks with each toe knit in a different colour. They married in 1975 and Lisa, Jean's daughter from her first marriage, was given a special ring during the wedding ceremony. Pat always treated Lisa as if she were his own daughter.
Pat and Jean started their northern adventures by moving from Calgary to Rainbow Lake in 1976, which was a tiny place of only 300 permanent residents at the time. They had several close encounters with wild life, including a bear cub who investigated the wooden swing Lisa had been playing on moments before. While living there they made some wonderful friends, took up curling, and learned how to drive on ice roads in the winter.
Eighteen months later they moved to Valleyview, Alberta where their son David was born. They initially thought they'd live there for 2 years and then move back south. Twenty-eight years later they finally did move, but never did make it back to Calgary! Instead, they settled on Camrose, where they spent 11 years before moving to Edmonton to be closer to their kids and grandkids. Pat loved spending time watching all the different birds that would visit the yard and his multiple feeders.
He loved being a grandpa and was always available to babysit or act as a chauffeur to get the grandkids to birthday parties, sporting events, or other activities. Pat loved coming to every school Christmas concert and enjoyed seeing Katherine's dance recitals. He never missed a birthday, always making sure he brought his giant bubbles that made all the neighbourhood kids squeal with delight. He was truly the life of the party.
Pat could always be counted on to help someone out, whether it be to put in a ceiling fan, installing window wells, advising someone as to whether a house was a good buy, giving someone a ride or anything else they needed. He never met a cat or baby he didn't like, and could calm even the fussiest child just by smiling at them and looking at them with his big brown eyes.
Holidays were his favourite, because he could decorate the house with all the latest lights, inflatable figures and cool gizmos he found in the most unlikely places. He would often hunt for deals all year round and then surprise us with what he found. Every year there was something new added. He had a great sense of humour, which often showed up in special Christmas gifts he created, like the year he assembled a "diamond making kit" for his sister-in-law Pat Carlin.
A few years ago when Jean and Pat were discussing wills, Pat stated he wanted to be cremated because then Jean could put his urn up on the mantle and yell at him whenever she was mad at him. We will miss him a lot but are thankful he's not in pain anymore.
A Celebration of Life Memorial Service will be held April 30, 2022 from 2 – 5 p.m. at Kilkenny Community League 14910 – 72 Street Edmonton, Alberta. Memorial donations can be made to the Alberta Cancer Foundation, which supports community and regional cancer centres throughout the province.