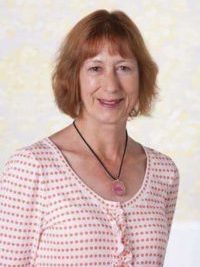 Penny Elizabeth Goulding
Penny Goulding (nee Heinonen) of Spruce Grove, AB passed away from cancer on Friday, December 18, 2020 at the age of 63 years.
Penny is survived by her loving spouse Perry Franks, mother Helen, siblings – Rhonda (Conrad), Leonard, Susan (Stephen), plus niece and nephews – Crystal, Kevin and Eric.
She is also survived by Perry's family – children Dale, Lindsay and Shelby (5 grandchildren), mother Simone (Shorty), siblings – Joe (Arlene), Bev (Clayton), Audrey (Larry), Barb (Grant), Darlene (Ron), Wally (Trudy), plus numerous nieces and nephews.
She was predeceased by her father Leo Heinonen and Sister-in-law Bev.
Penny loved dogs and had several over the years, leaving her latest fur baby Harley with Perry. After changing careers several times, she found her calling selling Gold Canyon candles. Her favorite Farmer's Markets were at Leduc and Wetaskiwin, where she made many friends. She missed them once she could not go anymore.
Memorial service arrangements by Trinity Funeral Home www.trinityfuneralhome.ca
In lieu of flowers those who wish may make a memorial donation in her name to https://www.albertacancer.ca/