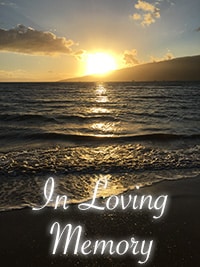 Peter Eli Lazaruk
Peter passed away on July 10, 2019 at the age of 93. He lived and worked in Edmonton the majority of his life. Peter was a fellow with a positive attitude and an easy smile who made friends everywhere he went. He was a talented musician who made music a large part of his entire life. He loved opportunities for impromptu "jam" sessions where everyone played an instrument of their choice or sang along. He said that he had lived a good life and we know that he left the world a better place for those he came into contact with.
Survived by wife Stella, daughters Dianne (Michael) and Lori (Craig), grandchildren Jason (Aimee) and KT (Marc) and great grandchildren Nolan and Ella.
Internment will be private. Thank you to the staff at Laurier House for taking good care of Peter in his last few weeks.
Thank you to relatives and family friends for your offers of assistance and messages of condolence.