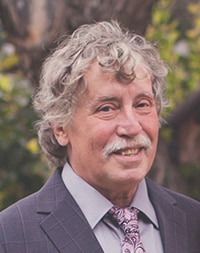 Raymond Dennis Bernard
The Bernard family is saddened to announce the passing of Raymond Dennis Joseph Bernard, at age 65, in the early hours of May 14, 2019, with family at his side after a determined battle with cancer.
He is survived by his children: Jennelle (Jarrett) Villaran, Amanda (Frank) Katenga, and Justin (Candace) Bernard; grandchildren: Kai & Thea Villaran, Monica, Isaac & Luther Katenga, and Kali Bernard.
Raymond leaves also: sisters Shirley (Alex) Keresztes, Doreen (Christian) Reilhan, Rosalie Bernard, Claudette Kuster, Carmel Bullerwell, and Leona Markowsky: brothers Richard (Connie) Bernard, and Andrew & Paul Bernard: sister-in-law Phyllis Bernard, numerous other relatives and friends, as well as his former spouse Julie (nee Semmler), the mother of his children.
He was predeceased by his sister Marleen Pleuter, and brother Lawrence Bernard, and his parents Eddy and Rose (nee Dube') Bernard.
Raymond was the 7th of Rose & Eddy's 12 children and born on their 11th anniversary, November 9th, 1953. Unassuming and a bit shy, he could become a spitfire when provoked. He was innovative, stubborn, and frugal, with a wry sense of humour. He enjoyed the outdoors, particularly camping with his family. His greatest joy was continuing this tradition with his children and grandchildren. He also enjoyed helping his children with renovations to their own homes, mechanical tinkering and cooking, and was an excellent self-taught carpenter, electrician, plumber, and renovator, frequently using these skills to help others."Curly" was compassionate and caring of his Mum and younger sisters when his dad died when he was only 14. In his later teens, Raymond was part of a large, loosely knit group of friends and his brothers who enjoyed muscle cars, music, flag football and mall ratting at the then-new Meadowlark Mall. Beer and cigarettes were ever his favourite vices. Having taken Culinary Arts at both St. Joseph's High School and NAIT, Raymond worked as a chef/cook for many years, switching to the bindery business in his later employment years for better job security and benefits.
At Raymond's request, there will be no formal service. A small, private Celebration of Life will be held instead.
Memorial donations may be made directly to the Alberta Cancer Foundation,10123-99St. NW, Suite 710, Edmonton, AB T5J 3H1, or online: https://www.albertacancer.ca if you wish.
Thank you for your condolences. He will live forever in our hearts.