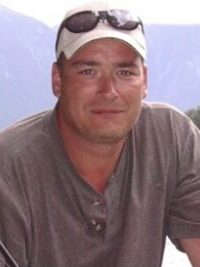 Richard (Rick) Frederick Rogerson
February 9, 1970
-
May 23, 2021
Richard "Rick" Frederick Rogerson, business owner of "DBLR Inspection" passed away unexpectedly on May. 23rd, 2021 at the age of 51.
Rick was born in Witten, Germany on Feb. 9th, 1970 to Jim and Hannelore Rogerson and arrived in Canada shortly after. Where he then spent most of his childhood years growing up in Fort. Macleod, Alberta. As an adult, he lived in various locations within the province, working as a welding inspector before finally settling in Kelowna, B.C.
Rick is pre-deceased by his mother; Hannelore, brother; Willard, sister; Thekla Boesch, and uncle; Herbert Gedicke
He is survived by his wife; Tracey, three children; Laryssa, Jared, and B.J. , father; Jim (Jan), brother; Xaver Boesch (Rose), sisters; Christine (Doug), Susie Wood (Jonathan), Beth Binette (Anthony), as well as many nieces/nephews/cousins/friends.
Rick was a devoted husband and father who was well known for his hard work ethic, unwavering kindness, and generosity. As well as his love of golf and the Edmonton Oilers.
Along with countless family and friends, he will also be missed dearly by his many work friends that he's made over the years, who he often referred to as his "work family".
In lieu of flowers, the family asks to please make a donation to a meaningful charity of your choice.
A livestream of the service will be held through this link on Friday June 11 at 10:00am : Rogerson Service