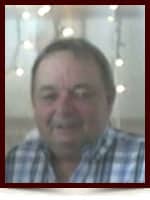 Robert Glen Harper
On December 9, 2017, Robert Glen Harper of St. Albert passed away at the age of 67 years.
Robert (Bob) is survived by his sons, Tony and Glen (Violet) and daughter Melisa (John); granddaughter"s Shirelle, Cassidy, Trinity, Kendra, Grandson's Jacob, Josh, Cohan, David and Seth. By his brother Doug (Pat) and niece Lea Ann and nephew Jamie.
Robert (Bob) was predeceased by his father Wally and his mother Madge Harper of Edmonton.
A Celebration of Life will be held at a later date.
In Lieu of other tributes, donations may be made to the Mazankowski Alberta Heart Institute 11220 83 Ave Edmonton, AB T6G 2B7.