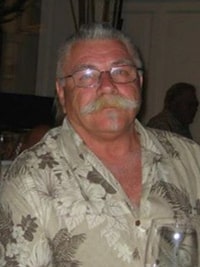 Roger Francis Boudreau
October 25, 1953 – August 10, 2019

It is with deep sadness that the family announces the passing of Roger Francis Boudreau on August 10, 2019 at the age of 65.
He will be lovingly remembered by his wife (Ena), children Kim (Berl), Paul (Kara), Curtis (Jennifer), Renee (Ryan) and youngest daughter Karen. Roger (Opa/Grumpa) will also be deeply missed by several grandchildren (12) and great-grandchildren (8) as well as many other family and friends.
A celebration of Roger's life will be held on Tuesday September 3, 2019 at Trinity Funeral Home (10530 116 Street) at 10:00am.