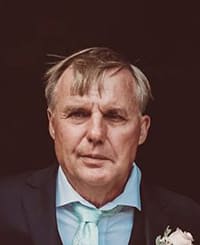 Rolfe Erwin Edling
July 1 1955 - August 12 2019
Rolfe passed away peacefully in his sleep on August 12 2019 at the age of 64. He will be greatly missed by many, including, his son Daniel, daughter Katherine, girlfriend Arlyn, and many family and friends.
Rolfe was born in Edmonton, AB but spent much of his childhood years in Germany growing up with his paternal grandparents. At the age of 15, he returned to Canada where he took up ironworking, which he enjoyed for many years. In his free time, he enjoyed hunting and building.
He'll be fondly remembered for his outgoing personality, his hardworking attitude, and his ceaseless energy for life.
Celebration of Life
Wednesday August 21, 2019 10am
Trinity Funeral Home
10530 116 Street, Edmonton AB