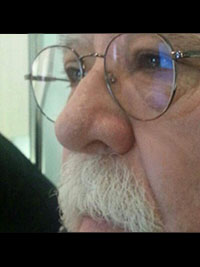 Ron Remouche
December 26, 1944
-
February 28, 2021
It is with great sadness that we say goodbye to Ron, who left us on Sunday February 28th, 2021. Ron is survived by his loving wife Annet, with whom he shared an unbreakable bond for the last 46 years. Ron is also survived by his cherished daughter Andrea, sons Derek and Scott, as well as his beloved grandchildren Justis, Nick, and Rachel.
Ron was passionate about animals and made it his work to rescue as many as possible when he and Annet co-founded the Honeydew Ranch. He was a kind, patient, and peaceful man. Known among family and friends to be generous. Not only with his money, but generous with his love, with his time, and with his pronounced sense of humour. Ron always had a special place in his heart for seeing others smile and would always carry around a pocketful of candies to hand out for this exact reason. 
Ron was driven in his education and career progression and held 4 journeyman tickets as a plumber, gasfitter, steamfitter, and rigger. Ron truly was a man who always strived to learn more and perfect his skills to not just provide for his family, but to assist and take care of his community. He was a long-term member of Local 488, where he made many friends and provided many laughs and education for others along the way.
As passionate as he was about his work, Ron was even more passionate about the outdoors and spending quality time with those closest to him. He was an experienced cross-country skier, and loved camping, fishing, and sledding with his closest group of friends; Ray, Don, John, Randy, and Derek. Together, they formed the infamous Redgrave Rodeo, whose annual adventures created a host of unforgettable memories and laughs.
Even in his retirement, Ron never stopped his passion for learning. There was nothing Ron was not willing to try or learn. If he wanted to do it, he simply did it. He was an avid reader, took up sailing, practiced Tai Chi, and even learned cartooning from his wonderful teacher Gerry at Dixie Orriss' Pygmalion School of Fine Art.
Annet would like to thank all the special neighbours and friends who have assisted her at this time, particularly Mark and Lurdes, Dawn and Archie, and Glen and Nancy, who have been invaluable to her through their kindness and willingness to help in any way possible. Their support will always be appreciated and remembered.
An incredibly special thank you also goes out to Dr. Morison and all of his staff, as well as to the many aides and homecare nurses for their kind and compassionate care of Ron, and their support and guidance for Annet in the most difficult of times.
In lieu of any services, please leave behind a comment or a personal story from our time with Ron, for all of us to enjoy together.