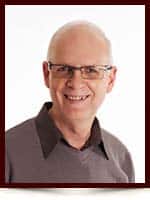 Ronald van den Berge
It is with great sadness we announce the sudden passing of Ronald van den Berge on June 26th 2015.
Ronald was born August 27th, 1951, in Bussum, Netherlands, to Jacob and Martina van den Berge.
He is survived by his wife Karen, of 27 years; by his children, Melanie (Michael), Matthew, Stephanie (Jakob), Chris, and Jared; by his grandchildren Justice, Mya, Ethnie and Duke. His step-father Tony Eldson; and his sister Monica Eldson.
He enjoyed playing with his grandchildren, spending time with family and friends, and serving through his church. He lived life to the fullest and will be greatly missed.
Funeral Service
Saturday July 4th 2015
11:00 at the Church of Jesus Christ of Latter Day Saints Chapel
10 Akins Dr, St. Albert, AB T8N 2P4
Contact Information:  [wpseo_address oneline="1" show_state="0" show_country="0" show_phone="0" show_phone_2="0" show_fax="0" show_email="0"]