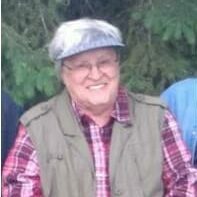 Rose Chmilar
April 13, 1942
-
February 7, 2021
It is with deep regret we announce the peaceful passing of Rose Chmilar, age 78, of Edmonton  Alberta on February 7th 2021 at the Misericordia Hospital. 
She was born on April 13th, 1942 in a small Slavic community called Blueberry, Alberta. She  spent most of her youth and adolescent years in Ardrossan before finally settling in Edmonton,  Alberta where she raised her Family.  
Rose was wonderfully devoted to and survived by her four children, Sheila (Rob), Brian, Ward,  Robert (Denise), her siblings Natalie Williams and Martin Smigelski. She was predeceased by  her parents, Mary and Joseph Smigelski, husband, Edward Chmilar, siblings, Ann and Peter  Smigelski, sister-in-laws, Olivia Berry (Vern) and Stephanie Krauss (Leo) as well as her brother in-laws, Tom Chmilar and Jerry Williams.  
She was a beloved Grandmother to Brianna, Tiffany (Clayton), Amanda (Muhammad),  Nathaniel, Kayla (Sheldon) and Matthew, an aunt to Peter (Jennifer), Perry K (Kim), Robert B  (Suzanne), Bev (Drew), Pat (Bill), Perry C (Maryann), Jonathan (Jackie), Judy (Doug), Dave, and  Cyndi (Rob), a great aunt to Wesley (Merrilee), Vanessa, Stephen, Emily and Owen with  numerous great grandchildren.  
She was a steadfast Christian, and part of the Seventh Day Adventist Church while growing up.  Her self-care would include reading the bible, listening to her programs and sharing the Word  of God.  
Rose will forever be remembered for her delicious home-cooked meals, the scrumptious baking  with added measures of love, extensive gardening knowledge, and her passion for animals and  the great outdoors.