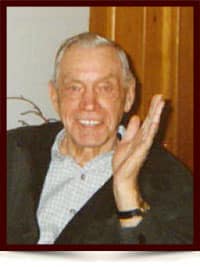 Roy William 'Bill' Zale
November 25, 1928 – September 13, 2016
He was a father to son Clayton and daughter Janice and a grandfather to 3 grandchildren.
Bill was a construction worker who loved the Lord. He often spoke of the Commandments of the Lord and John 3:16.
He leaves behind his son, daughter, grandchildren, his favorite niece Melissa (wife of Rev. Sparks), his special friend and many other relatives.
Funeral Service
Friday September 23, 2016 at 10:00 am
Trinity Funeral Home
10530 116 Street, Edmonton
Interment
Northern Lights Cemetery
4304 50 Avenue, Edmonton.