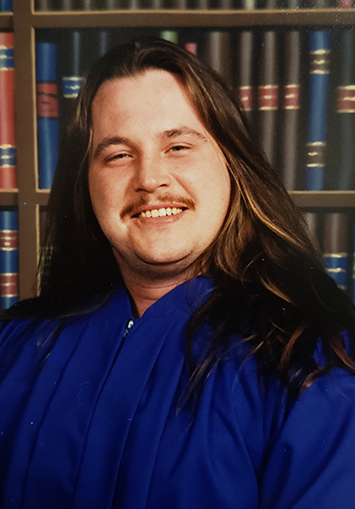 Sean Lewis Gratrix
January 31, 1970
-
April 8, 2022
Sean Lewis Gratrix, 52, of Edmonton, AB, passed away at his home on April 8, 2022.
Sean was born on January, 31st 1970, in Edmonton, AB.
He was a very fun-loving man; he always wanted to make sure that everyone around him had a smile on their face. Sean grew up in the Beverly Area and he attended M. E Lazerte High School; he is deeply loved by his many friends that he made in these areas. He owned an antique shop in Belvedere in the early 2000s where he shared his love for collecting with those in the community. He enjoyed going to weekend garage sales on his own and with his children, here he showed them how to find beauty and uniqueness in life. This has influenced both of his children as they are now collectors themselves. Sean loved the warm weather and blasting music on his drives; he would sing like no one was watching; he taught all those around him to have confidence and not to worry about what others were thinking of them. He has left us all far too soon and is dearly missed.
Sean is survived by his children, Jesse and Tristen Ember, his brother Derek, his parents Gene and Darlene, his aunt Marianne, as well as many cousins, nieces and nephews.
Sean's memory lives on through his children who are trying their best to make the most of their lives and make him proud.