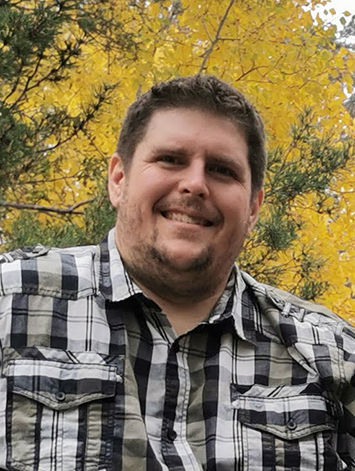 Shawn Worthing
May 18, 1984
-
December 7, 2022
It is with heavy and broken hearts that we announce the sudden death of Shawn Worthing the eldest child of Dale and Donna Worthing. Shawn was born in Edson, AB and attended school in Edson, AB.
After high school, Shawn went on to attend The King's University College in Edmonton, AB where he convocated with a degree in Environmental Studies in Chemistry. While attending King's, he went on a mission trip to Honduras as well as meeting the love of his life, Christina Jacobs. Shawn and Christina were married on June 14, 2008. Shawn fully embraced life whether at work, spending time with family and friends, and participating in church activities from playing music with the worship team to youth programs. In everything Shawn undertook, he gave 100 percent.
Although Shawn worked in various facets of the oil industry, his main focus over the years was working in the lab testing oil samples. Prior to his death, he was working in nano technology helping to develop ground-breaking equipment that will make exponential differences in the extraction of oil.
Shawn is predeceased by his grandparents Edward & Amanda Worthing; grandfather, Richard Redford; and numerous Aunts & Uncles.
Shawn will be dearly missed by his wife, Christina; parents, Dale & Donna Worthing; sister, Gail (Collin) McComb; brother, George Worthing; grandmother, Eleanor Redford; nieces, August, Georgia, & Elizabeth Rose McComb; parents-in-law, Vernon & Gail Jacobs; brother-in-law, Taylor Jacobs; niece, Lydia Jacobs; nephew, Ellis Jacobs, & numerous Uncles, Aunts, Cousins and Friends.
A beautiful celebration of life will be held on Thursday, December 15, 2022 at 1:30 in Crosspoint Church, 12235 - 50th Street NW, Edmonton, AB.  T5W 3C7
In memory of Shawn's life, donations can be made online via https://www.thecrosspointchurch.ca/give or by cheque to Shawn Worthing Memorial Fund – Tegler, cheques can be mailed to Crosspoint Church, 12235 - 50th Street NW, Edmonton, AB.  T5W 3C7