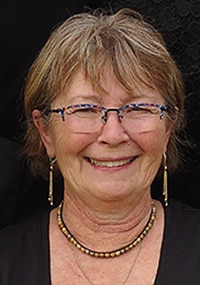 Shirley Margaret Oberg
Shirley is survived by her children; Leanne (Gerry), Andrew (Kristina), Joseph (Joanna)and Christine; grandchildren: Kamryn, Alyx, Mayla and Denver. She also leaves to mourn her loss,
her siblings: JoAnne, Gordon, Ronald, John, Angus, Katherine and their spouses, as well as many close friends and extended family. Shirley was predeceased by her husband Dennis, her
siblings: Flora, Mary, Ian and Patricia and also by her mother, Penelope and her father George.
A Memorial Service will be held for Shirley on Thursday July 30, 2020 at 10:00 a.m. at Trinity Funeral Home, 10530 116 St NW, Edmonton. If friends so wish, memorial donations in Shirley's
name may be made to CARES K9 Adoption (located at Cabana Pet Resort),1070 South Ave Millet, AB T0C 1Z0