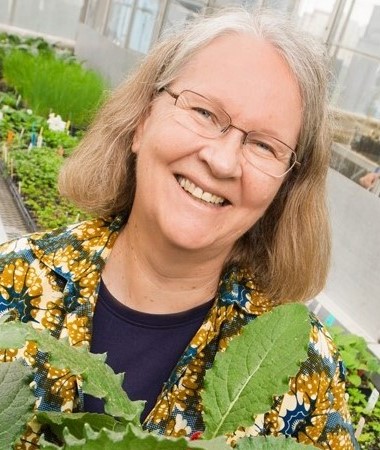 Shirley Marilyn Ross
Ross, Shirley Marilyn
Shirley has moved on to another garden, leaving an empty space in many lives. She was born in Camrose in 1953 and grew up on a dairy farm, on the banks of the Battle River valley, in the Duhamel area.
Shirley enjoyed being a student and after spending 23 years in post secondary education gaining her PhD in Agriculture from the University of Alberta, as well as a Diploma in International Development at the University of Ottawa. Her working career included medical laboratory technology, international development and cropping system research. Shirley worked in Africa; two years in Sierra Leone with CUSO and three years in Zimbabwe as a United Church missionary with adult literacy programs.
Through work and vacations she was able to see some amazing places around the world. After camping in the backyard she broadened her horizons and camped around Canada and the USA; she camped on Baffin Island; she lived within 500 metres of a beautiful beach at Freetown, Sierra Leone; she hiked in Nepal; she drove her Volkswagon bug on safari in Zimbabwe; and she snorkelled over many coral reefs around the world.
Shirley met the love of her life, Richard Davy, in 1992, at a CUSO function. They happily lived their lives together in Edmonton; working to make the world a better place for all.
Gardening had been a passion of hers from a young age. In her adult years she continued gardening with her parents at the huge family farm. Along with others, she initiated The Green & Gold Community Garden, which supports the Tubahumurize Association in Rwanda. It gave her the opportunity to garden in the city, support a worthwhile cause and enjoy a wonderful community of fellow volunteers. These people and the garden held a special place in her heart. Her volunteer work was recognized with a UAlberta Advocate Award 2017 for sharing her time, expertise and passion for gardening.
Shirley was an exceptionally special Auntie. She delighted in being involved in her nieces, great nieces and great nephews' lives. From initiating impromptu theatre productions, cheering at volleyball, softball, and hockey games, watching school concerts and dance recitals, or just enjoying the enthusiasm of youth.
Shirley passed away September 3 from complications from her gall bladder cancer. She will be greatly missed by her partner, Richard Davy. Sisters: Beverley Ross, Louise Welsh (Jim), Dorothy Weimer (Allan) and Linda Ross. Nieces Louella Petherbridge (Keith), Dawnaca Martin (Stan), Alisa Kolenosky (Arron) and their families. She was predeceased by her parents Herb and Marian Ross and brother Tom.
Due to Covid a private service will be held. Memorial donations can be made to: United Church of Canada Africa Missions; Stephen Lewis Foundation; or the Green & Gold Garden Edmonton.
I love seeing things grow, you plant some seeds and its magic. Shirley Ross