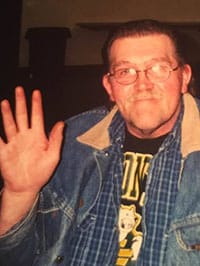 Steve Van Der Hoek
Beloved Rebel, a man who beat to his own drum, husband, father, Brother, Uncle, Pa, Opa and Friend to many.
Dad went home to his Lord and Savior on Monday April 23, 2018 at the age of 67 years.
Steve was born in Groningen Holland on June 26, 1950. Son of the late Martin and Maria Van Der Hoek.
Steve is survived by many who will miss him dearly, Precy, his devoted and loving wife of 15 years, His four children: Sietse, Darryel, Carrie (Doug) and Alex; Seven grandchildren: Barry, Adam, Corgan, Theo, Samuel, Allura and Chase Two brothers: Andrew (Joanne), Iene/(Ed) (Pat), sister Sheila (Tony) and sister in-law Jane Brother in laws Jose (Sely), Hermie (Cora), Peter (Melanie), Greg, Rufo (Kat), Felix, sister in laws Evelyn, Chris (Bert), Reina (Calvin) Many adoptive grandchildren who lovingly referred to him as "Opa" and one God Daughter, Sarah as well as numerous nieces, nephews, in-laws and friends that loved him.
He is pre-deceased by his son Jamie, parents Martin and Maria, brothers Jerry, Fred, Wes; and his devoted and loving wife of 26 years previous Jean, numerous brother and sister in laws and family members and friends who loved him dearly and whom he will meet again.
Our Dad was a man of many loves in life and the most important to him were his family and his dear friends.
Location of services for Dad.
Date: Wednesday May 2, 2018
Time: 3:00 pm
Location: Emanuel Community Church 6505 140 AVE Edmonton, Alberta T5A-1H1
We welcome all Family and Friends who knew our Dad to attend…bring your stories, smiles, memories and love.