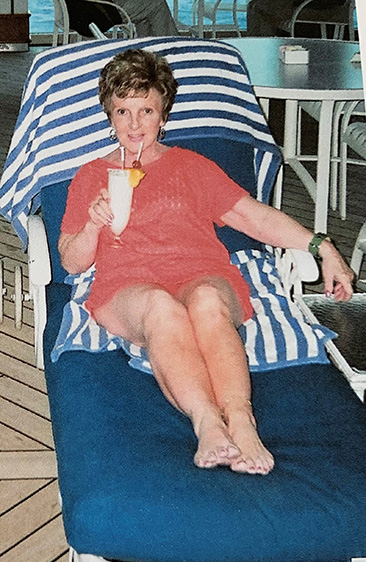 Suzanne Lina (Lacroix) Clément
November 12, 1938
-
March 10, 2022
It is with great sadness we announce the passing of Suzanne Lina (Lacroix) Clément on March 10th, 2022 at the age of 83 at the Covenant Health Edmonton General Palliative Care Centre. She is now reunited with her husband of 66 years, Claude Edmond
Clément, who passed away on November 7th, 2021. She will be deeply missed by her children Louise Clément, Conrad (Cathy) Clément and Yvonne (Brian) McClinchey. She also leaves to mourn her grandchildren Christopher (Kayleigh) McCorkell, Shane McCorkell, Danielle (Brett) Zon, Jonathan (Rebecca) Clément, Nicholas (Elyse) McClinchey and step-grandchild Brooke McClinchey. Her great- grandchildren Ryker, Ruby and Everly will only know her through the memories and stories that family will share with them. She had the gift to be the "Nana" each grandchild needed, and spent many hours teaching, loving and caring for them.
Suzanne was born in Timmins Ontario. She had a love of books and crossword puzzles which she spent many hours in retirement reading and talking about the great stories she read. She loved animals and gave all of herself to her pets and to the outdoor creatures who would visit her yard in hopes of getting treats. Mom loved shopping and she loved cooking and baking; her meat pies will be missed. Her favorite time of year was Christmas, and we will always have wonderful memories to cherish. She loved being the center of attention and was recognized as a great story teller.
Mom often made reference to a Garth Brooks song and said "If tomorrow never comes, will my children know how much I love them?" We are so blessed to say we absolutely knew how strong her love was for us.
A special thanks goes out to our family physician, Dr. Lou, and the entire team at Covenant Health Edmonton General Palliative Care Centre for supporting Suzanne and our family in this most difficult time. Special acknowledgement goes out to Dr. Chandrahesan at the General Hospital for her exceptional and compassionate care.
Cremation has taken place and a private family celebration of life will be held at a later date. In lieu of flowers donations to the Covenant Foundation (Compassionate Care & Programs) would be greatly appreciated. The funeral arrangements have been entrusted by Trinity Funeral home, Edmonton, Alberta.