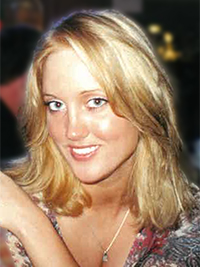 Tammy Lee Falkner
June 7, 1977
-
July 11, 2021
The family regretfully announces the passing of Tammy Lee Falkner on July 11, 2021.
Tammy is survived by her loving mother Linda Lemoire, her father Thane Alois Falkner, her brother Thane Falkner Jr., sister Trina Butt (Shane Butt), neice Shayla Butt, nephew Brady Butt, as well as her life long friend and soulmate who through thick and thin never left her side - Chris Nemlander. She leaves behind numerous friends and family who all loved her dearly.
Tammy was sadly predeceased by her darling daughter Celina Kathleen Vestby in May 2021.
Travelling was one of Tammy's life long passions - Costa Rica being one of her favorites with at least 25 visits in her passport. Tammy and her daughter Celina traveled the world together and saw many gorgeous things during their short times here. She had a huge love for all animals - even nicknaming Celina her "Baby Beluga" after one of her favorite sea creatures.
Tammy was an extremely passionate person and that passion showed in all of her interests an hobbies. Painting and jewelry making, photographing the animal kingdom, and discovering new delicious foods to enjoy and share with her loved ones are all things that stand out as passions of Tammy's that her family will cherish forever.
Celina was Tammy's pride and joy. As a mother Tammy loved Celina to the very end, and Celina loved her in return. They can now rest together in the wide open fields of Heaven above.
In lieu of flowers, the family asks that you reflect with love on Tammy's amazing life while enjoying a tall glass of milk and a pack of Oreos for her.