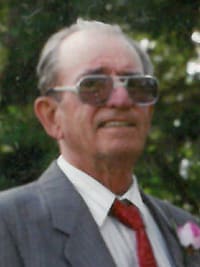 Vernon Otto Johnston
August 24, 1939 - June 23, 2018
It is with great sadness that we announce the passing of Vernon Otto Johnston on June 23, 2018 at the age of 78 years.
Vernon is survived by his two children: Doug (Chantel), Roxann (Doug) Schaffner; the mother of his children Jane; six grandchildren: Colton, Hailey, Hunter, Mikayla, Kennedy and Liam; his sister Margaret Alcorn as well as several nieces, nephews, extended family and close friends.
Vernon was predeceased by his parents Otto and Vera Johnston.
The family ask that you join them in a celebration of Vernon's Life on Friday June 29 at 7:00 PM in the Alliance Community Hall (114 1 Ave E, Alliance, AB T0B 0A0).